Set a Deadline (Due Date)
Deadlines are different than which day we assign the task to be done. Especially for homework. I assign the task for the day I want to do it, but I should be able to see when it's due also!
Merged in a post:
Actions with deadline
How can i put an action with a deadline?
I have a task to make before Wednesday for example but this one appears on Monday and Tuesday to remind me.
Merged in a post:
Common deadline for task list
Due date should be set for a task list
Merged in a post:
Overdue function
I thought that it would be nice to have an overdue function that would alert you. In the picture that i have posted i have shown an example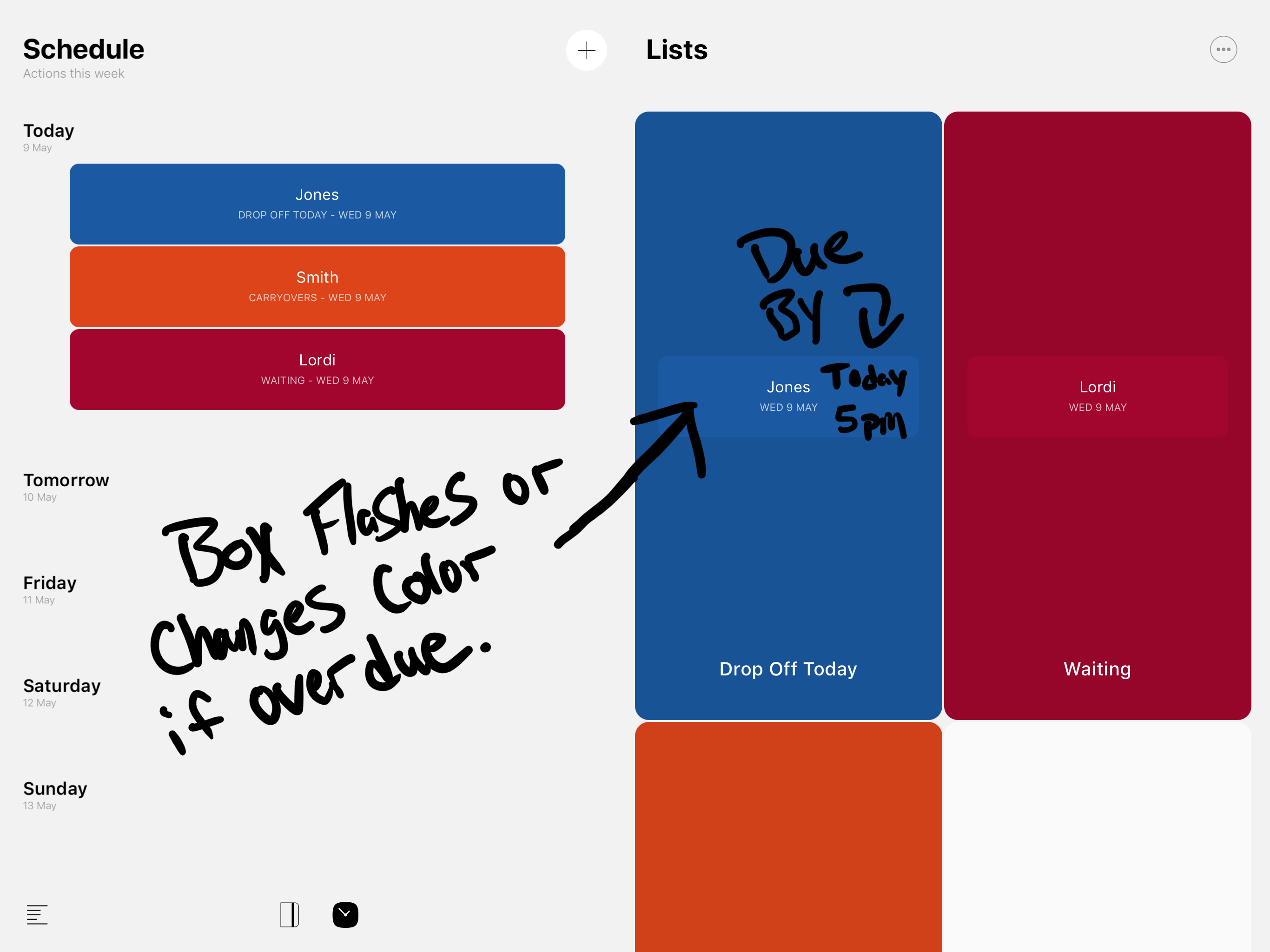 A
Merged in a post:
Buggy/more features
This app has been super buggy for about 2 weeks now.
My suggestion is with the list view. Whenever you set the due date and the repeat task to be ever month (for example) it should stay that way. What happens now is that if you drag the task to complete it a few days earlier it changes all the settings. I would like to have those be separate. Keep the original settings of the task, but be flexible to move it days ahead to complete it.
Also, I'd like to be able to organize set time tasks in the order they are due and when they are completed they would fall back into the same order for the next month.